FOR THE AESTHETIC AND TECHNICAL AREA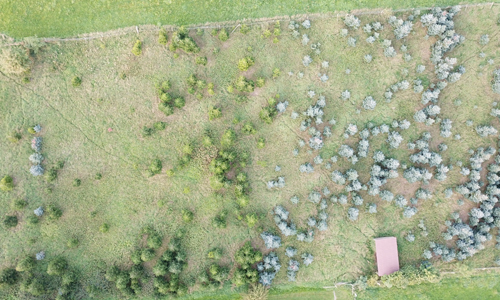 Aerial views or drone pictures offer access to areas we would otherwise not be able to see: for instance, after a storm the roof is damaged, but this is unfortunately difficult to document. The house is to be sold, but is the roof of the garage okay? We are specialized in the technical possibilities of aerial views:
Photos of buildings for technical damage analysisThree-dimensional picture of the property or survey
With our high-resolution 12K camera drone we take pictures and evaluate them for you. We can also take pictures you provide and process these. For example, we can assemble your property in a high-resolution image or transform it to a geo-referenced 3D model, where a survey true to scale is possible.
Feel free to send us your task!
TEST FREE-OF-CHARGE
Arrange a free appointment with us – we are still testing, too.
5 aerial views or a 20-second video sequence; you have the choice!