EXPANSION AND MARKET ENTRY OPTIONS FOR INDUSTRIAL IMAGE PROCESSING
It is always a difficult decision for investors or companies whether to venture forward into new markets, either because the competition is already there or the domestic market is saturated. This applies to all industrial sectors, in particular to highly specialized ones, such as industrial image processing. This high-technology sector uses camera hardware and computer technologies to capture and evaluate pictures of production processes to achieve the following improvements:
Check mass produced goods automatically,

Achieve higher output,

Optimize or accelerate production processes and

Develop a measurable quality standard.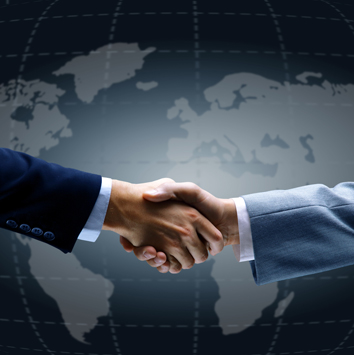 As diverse as the applications for production might be, the companies offering these industrial image processing products and services are just as diverse and versatile. Alongside some large market players, this extremely fragmented market is served by highly specialized, small and medium-sized companies. The vital expansion is, however, often barred by typical administrative risks, such as the unknown terrain, new competition, a permanent presence on site, as well as the cultural differences.
Frank Rossbruch, the founder of ROPTEC GmbH, has extensively addressed the subject "Market entry options for North-American small and medium-sized companies". With the services of ROPTEC GmbH he offers access to the largest market for industrial image processing in Europe, alongside the USA and Canada. The study was developed on the basis of real data of the industry experts. In addition to its sales office in Germany, ROPTEC GmbH also represents corporate interests during installation and repair, as well as support services for the high-tech products of your customers.
Do not hesitate to contact us for further information on this market study published in 2010/2011 or to find out how ROPTEC GmbH can support you with your market entry into Germany or Europe.