COMMISSIONING, SERVICING AND REPAIR
When operating camera systems different factors affect the components. In an industrial production environment all components may be affected by heat, dust or dirt, moisture, vibration or other mechanical stress. Whereas signal processing tends to run very reliably for the most part, it is often the signal processing equipment, such as cameras, lenses and lights which is exposed to production hazards. It is obvious that a lens that has not been focused correctly will only produce blurred pictures. But what about a camera that has been shifted – it can still deliver good pictures, but does not record what it should.
We, at Roptec GmbH, have specialized in servicing camera systems of various manufacturers – for instance during machine downtimes.
This includes:
Cleaning all components

Inspection and replacement of defective components, if required.

Calibration for correct display

System check (for example hard drive fitness test, ventilation, CPU, air conditioning, performance)

Training for improved and preventive maintenance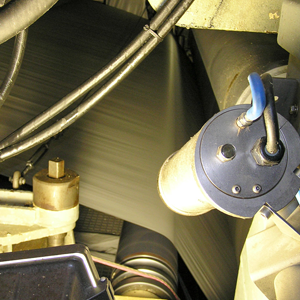 Roptec is particularly experienced in break analysis and surface inspection.
What system do you want to have checked by us? Ask for your free quote here!